Duck Donuts: Made-to-order concept glazes into the heart of Savannah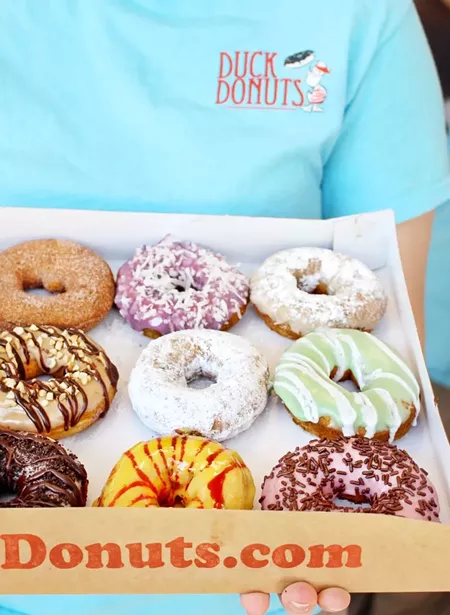 EACH NEW YEAR brings oaths of change, resolving to set aside old habits.
That being said, there is at least one new place in town that is worth breaking a resolution for, and not only for its Instagram-ability.
Duck Donuts, which calls itself the fastest growing donut shop in the U.S., glazed its way into Savannah's bellies on December 1, 2017.
The first Duck Donuts locations opened simultaneously in Kitty Hawk and Duck, North Carolina in 2007. With mounting popularity, the first franchise location opened in Williamsburg, Va., in 2013. Now, Duck Donuts is currently set to have over 190 locations in 23 states.
Duck Donuts strategically focuses on easily accessible locations in densely populated areas, in order to best serve community members. The Savannah shop is located at 7400 Abercorn, as it is central and close to many local businesses, schools and local family neighborhoods.